Workshops are available to those attending In-Person Only
(Virtual access applies only to main Congress sessions)
Pre-Congress Workshops

Thursday, October 19
8:00 AM- 5:00 PM MDT
(In-Person attendance only)
Option 1: Prenatal Bonding (BA) – Pathway to a Peaceful Pregnancy and Joyful Birth
with Gerhard Schroth, MD
An introduction and personal experience of the Prenatal Bonding (BA) method and training program. The 8hr workshop includes case studies, introduction to methodology, research, self-awareness and sharing of experience including  (1) facilitating a vulnerable pregnancy; (2) Methods and results of Prenatal Bonding (BA); (3)  transgenerational transmission of biographical imprints; (4) Encounter your own body image as pathway to a broader understanding of a biography; (5) Conditions of the 2 year International Training/ Certification in Prenatal Bonding (BA);  (6) Details for planning your sessions and other questions.

About Gerhard Schroth, MD
In 1948 Gerhard Schrot(h) was born in Heidelberg, Germany -. Very early in high school, he decided to pursue medicine. He specialized in psychiatry, psychoanalysis, and various other methods. Appointment of a research assignment in psychosomatic medicine.  In 1984, he had established his psychoanalytic outpatient practice in Speyer. Five years later, he became director of APV, an institute for medical specialists training in various psychotherapy approaches. For two decades, he served as an advisor at the State Medical Board.   In 1996 he began his Pre- and Perinatal education with William Emerson, Karlton Terry, and other prenatal pioneers.  Gerhard received Prenatal Bonding (BA) training by Raffai and Hidas in 2003. Since 2009, Gerhard has provided trainings for Prenatal Bonding (BA) in Europe and the United States. For his contributions to the pre- and perinatal field, he received the APPPAH Research Contribution Award in Denver 2019.
Option 2: Baby Therapy Day Clinic
with Karlton Terry
This class provides the participants with the opportunity to watch a spontaneous, live baby therapy session led by Karlton. The baby therapy session is filmed and the afternoon teaching consists of a video highlight and teaching of baby body language, permission signals, tracking tolerance thresholds, energetic palpation, implicit memory illumination palpation, prenatal and/or perinatal regression and therapeutic protocols for the baby and a debrief with the parents.
 About Karlton Terry
Karlton is one of the world's leading baby therapists and instructors. His courses are now being taught across Europe, Australia and the US where he supervises and continues to influence some of the preeminent baby therapists of this generation. Now he wants to share the gifts of Accurate Empathy, Baby Body Language, Somato-magnetism, and the Birth Mask Reveal (BMR) with practitioners and parents in the Americas. A "birth mask" is what we see in the face of a baby, especially a newborn, or in the features formed by birth that are still apparent in an adult face. It is always called a birth mask, no matter what the age, because the causative dynamics were compression and drag forces from birth. The mask-making outcome of cranial and facial molding, when properly and empathically studied, reveals a person's birth story, and shines a bright light on how birth, such as any intense experience, shapes and molds one's nature and character.
Option 3: Workshop
with Dennis Hertenstein, DC
More information coming soon
Post-Congress Workshops

Sunday, October 22
1:00- 5:00 PM MDT
(In-Person attendance only)
Option 1: Prenatal Nurture = Epigenetics in Action
with Carol McLellan, CST-D & Raylene Phillips, MD
About your Instructors:
Carol McLellan, CMT, CST-D, CD
Carol McLellan has a 35-year background in health education and bodywork - over 30 of which have focused on CranioSacral Therapy (CST). She is a CST Instructor for The Upledger Institute International, teaching nationally and internationally. Carol was invited by Dr. Upledger to develop the curriculum for CST for Conception, Pregnancy and Birth, of which she is Ombudsman. She is also Co-Ombudsman for CST for Pediatrics. She has helped facilitate the BioAquatic Discoveries for Pediatrics.  Utilizing her background as a doula, doula educator and a childbirth educator, she has taught CST in hospitals and multiple medical facilities, including the American College of Midwives National conference, and has treated thousands of pregnant mothers and babies.  She also served for 13 years on the Board of Governors of San Joaquin Valley College, and their curriculum oversight committee. Carol McLellan lives in Visalia, CA and is currently APPPAH's Vice President of Education and Programs.
Raylene Phillips, MD, MA, FAAP, FABM, IBCLC 
Raylene Phillips is a neonatologist with a passion for the wellbeing of babies. After raising three children as a stay-at-home mother, she received a master's degree in Developmental Psychology, became NIDCAP certified as an Infant Developmental Specialist, and then attended medical school at University of California, Davis, graduating in 2004.  Dr. Phillips completed her pediatric residency and neonatology fellowship at Loma Linda University Children's Hospital in Loma Linda, CA and is currently an attending neonatologist in the NICU at the same hospital as well as Medical Director of Newborn Nursery at Loma Linda University Medical Center-Murrieta. Raylene is an International Board-Certified Lactation Consultant (IBCLC) and is a Fellow of the Academy of Breastfeeding Medicine.  Her primary area of interest is supporting emotional connections between babies and their parents. Raylene Phillips lives in Redlands, CA and is currently APPPAH's President.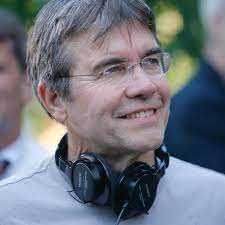 Option 2: Resolving Early Trauma with Identity Development
with Stephen Gyllenhaal
Option 3: Perinatal Matrix and Holotropic Breathwork
with Joy Skinner
 

We will explore Dr. Stan Grof's Perinatal Matrix as PPNE Theory and experience the transformational power of Holotropic Breathwork.  A variety of birth traumas can occur during the perinatal processes. Holotropic Breathwork is a process which combines accelerated breathing with evocative music in a special setting. With the eyes closed and lying on a mat, each person uses their own breath and the music in the room to enter non-ordinary state of consciousness, including the birth experience.
About Joy Skinner, PPNE:
Joy Xing Skinner, currently working at the Utah State Psychiatric Hospital, is a PPNE Mentor for APPPAH's Prenatal & Perinatal Educator (PPNE) Certification course. As one of the first Certified Childbirth Educators in China, she has taught thousands of pregnant families and contributed to the Gentle Birth Revolution in China.  Joy is the founder of "Joy Birth" which focuses on the transformation of birth trauma. She is also the founder of the Childbirth Educator training program of the China Medical Education Association. Joy has a Bachelor degree in Psychology and Science in the US and she is also in transpersonal psychotherapist training at International Institute for Consciousness Exploration and Psychotherapy (Germany). She always has a passion to empower the mother, father, and baby.
Option 4: The Basics of Pregnancy and Infant Loss Advocacy
with Nneka Hall
Pregnancy and Infant Loss (PAIL) Advocacy Training is seen as something that is not needed, until it is.  1 in 4 pregnancies end in pregnancy loss. In this workshop, we will take a deep dive into the PAIL community and learn the ins and outs of pregnancy and infant loss, how to provide support to your clients, their immediate and extended family, your community, each other and more.  You will also learn ways to educate your clients on how to possibly prevent some of the losses.
About Nneka Hall
Nneka Hall is the mother of four. She is a Maternal Health Advocate and full spectrum doula, who resides in Massachusetts. She founded Quietly United in Loss Together (QUILT) in 2014 and was invited to the US of Women's Summit as a Nominated Change Maker in 2016. In September 2019 she was appointed to the Ellen Story Postpartum Depression Commission. Nneka was invited to be Congresswoman Ayanna Pressley's guest at the State of the Union because of her work in Maternal Health. She also founded Mother IS Supreme, was appointed to the Racial Inequities in Maternal Health Commission, and was accepted into the 2020 Moms Nonprofit State Fellows Program. Nneka is currently pursuing a BS in Public Health.
For questions, please contact congress@birthpsychology.com