APPPAH Live: Beyond the Clinic: with Alycia Two Bears Good Woman Medicine
November 21, 2022 @ 12:00 PM

-

1:00 PM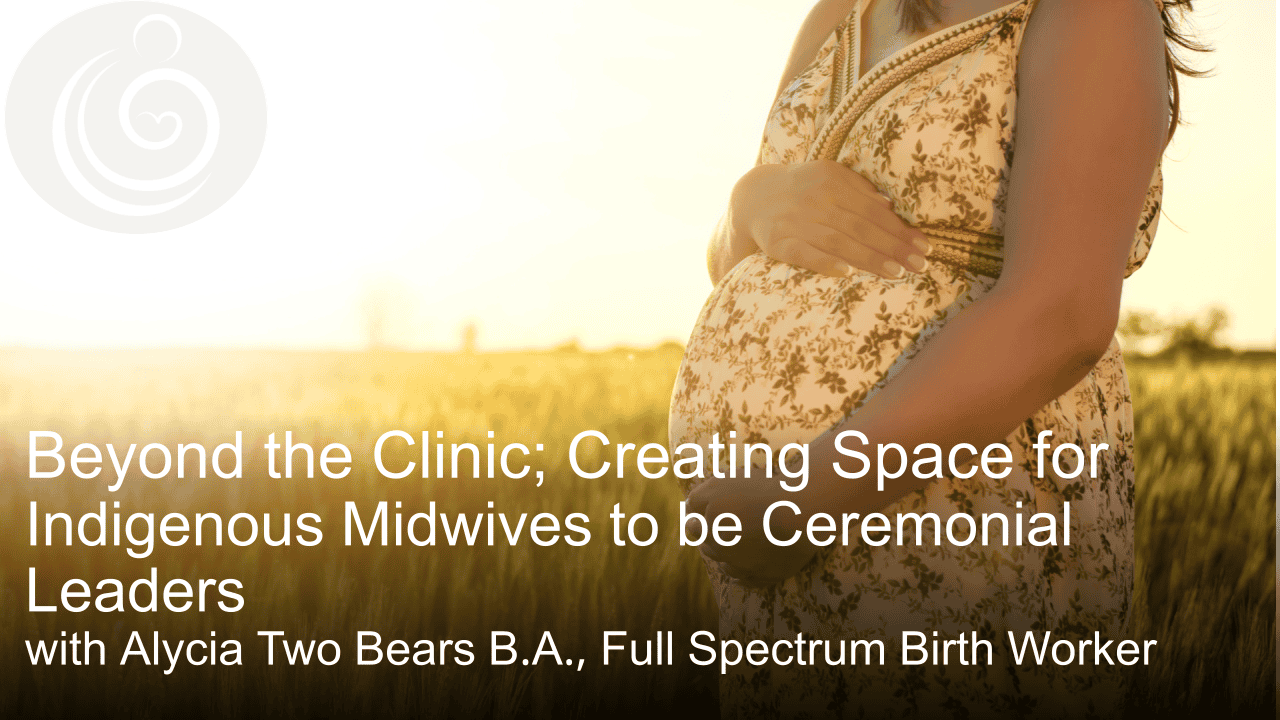 Beyond the Clinic: creating space for Indigenous Midwives to be Ceremonial Leaders
Within the general realm of decolonizing and reclaiming the practice of Midwifery, how are those in these community driven roles actually being supported? Access to formal institute of learning is extremely limited and competitive. Layered with barriers to science courses in high school education, particular to those from remote community, that satisfies post secondary secondary requirements. It is a difficult process to navigate. This clinical route does not leave room for the roots of Traditional Ceremony and roles in coming of age ceremony, pregnancy, postpartum, and the end of fertility. The integration of knowledge that is deeply rooted in food, in kinship, in medicine from the Land, is often shunned, ignored or seen as something cutesy to add on top of "actual" care. The practice of traditional Midwifery is often labeled as dangerous, unsafe, unworthy of praise and celebration, despite it's survival of an ongoing genocide. How can community come together to allow the birthworkers, and midwives, participate in their community ceremonial centric role, financial and knowledge wise, while being recognized and supported by enforced government and education systems and Boards?
Alycia Two Bears Good Woman Medicine: Full Spectrum Birth Worker200 RYT, 85 Prenatal & Postnatal Yoga Teacher, 40 Yin Certified
Alycia Two Bears is a member of Mistawasis Nêhiyawak First Nation but calls Mohkinstsis home. A mixed blooded iskwew; her mother Karen Hines is a white settler of Swedish descent and her father is Keith Head.
Alycia has a background in Education, completing her Bachelor of General Studies and Bachelor of Education at the University of Calgary.
As a Traditional Full Spectrum Birth Worker and Clan Mother at The Moss Bag Project as Director of Birth and Traditional Wellness, every week Alycia and friends/kin/community create Moon Time Bags. These care packages for bleeding bodies who are houseless kin, are handed out on Bear Clan Mohkinstsis Friday night patrols. This is to support kin who may not have immediate access to menstrual health products and prevent theft charges to meet their basic body needs . Dignity and care of community has brought together allies and community to support fundraising efforts and receive resources to make care packages that support bleeding bodies; pads, liners, tampons, underwear, chocolate, chap stick and sage smudge are the basics in these bags.
Alycia practices Birthing as Ceremony and supports anybody who uses her services from this perspective. She believe supporting pregnant and Birthing bodies is one of the greatest actions we can embrace to grow a strong, healthy, viable community. Alycia works within several community endeavors to bring teachings around Moon Time, Prenatal, Pregnancy, Birthing to both the community and care providers. As a mother to five children, she is an advocate for home births, midwives and access to the best birth options for every birthing body.
Raised in the late Sharron Proulx-Turners Sweat lodge, the teachings received in a Two Spirit, female centered and run are near and dear to her heart; The safest place to grow spiritually, particularly as a bisexual woman.
She was currently named a Change Maker by the community and panel of youth created by New Tribe Magazine for her work as a Two Spirit Advocate and activist within every community endeavor she is a part of.
Host by Stephanie Duran De Rodriguez Full Spectrum Birth & Reproductive Educator. 
Stephanie Duran de Rodriguez is Latinx Indigenous El Pasoan Native, mother of six children from 19 to 4 years old. She has the honor to educate and support BIPOC families national wide through Pre-pregnancy, childbirth, and pregnancy & infant loss as a Full Spectrum Women's Coach, Student Midwife, and Grief & Trauma Coach. She is the founder of Radical Rebel Midwife Podcast-Blog and the owner of Latinx Women's Health.
Register for APPPAH Live  To attend this event, please Register to receive the APPPAH Live: Exploring Birth Psychology email notices. This is a free one-time registration and then you will receive weekly emails of our sessions with links to join on zoom for free. The APPPAH Live Library of recordings is available to view anytime for APPPAH members at the premier membership level. Become a member here.
Zoom Link You can use this link to join us live on Zoom on Monday November 21,2022.