Live Virtual Lecture Series: Acts of the Soul: Embryology and Birth Psychology with Jaap van der Wal
January 18 @ 12:00 PM

-

3:00 PM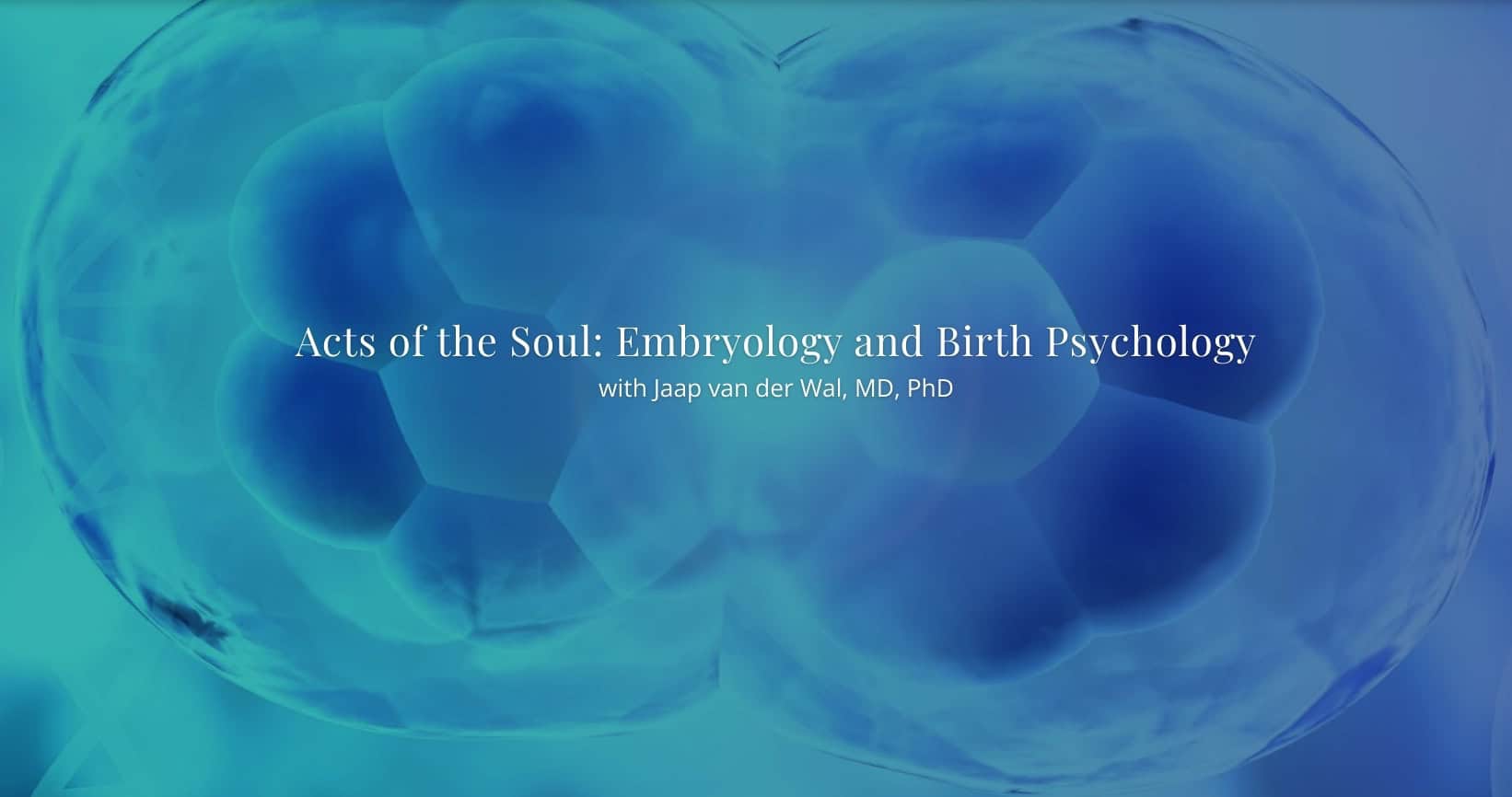 SESSION THREE:  Learn from this legendary embryology teacher live and online!
Jaap received a PhD for a dissertation on human proprioception (sense of posture and locomotion) and this prompted his main interest in the development of the human embryo along with evolution and genetics, and all that in context with the image of man and philosophy of science. He is an 'embryologist on the search for spirit.'   Dr. van der Wal has  published many articles on these subjects and was co-editor of the report 'Is there future in our DNA?' (1993) and  'And then there was DNA' (1999).
3-part lecture series at Noon eastern
Tues, November 9
Tues December 7 
Tues, January 18, 2022
In this final session you will explore:
Early thinking of the French philosopher Descartes, the first modern Western philosopher to postulate the duality of mind and body, of soul and body. Not because it was a thought or a theory, but because this duality in our consciousness ("I have and I am my body") is an experience that each of us can know and recognize.
How the embryo in its existence protests loudly and clearly against this meaningless duality. From day one we are a unity of mind and body and everything we do in our existence is psychosomatic, i.e. mind and body.
How shaping your body, growing your body, bringing body into being is an act, an act of the mind, of the soul. It is behavior.
How the body later also becomes an instrument of that soul and offers the possibility of consciousness and self-awareness. This does not alter the fact that "the embryo in us" still exists as being that spiritual aspect in ourselves that brings the body into being.
How the embryo, the fetus, behave and the nature and manner and gestures by which they bring about and shape their bodies. Our physical and biological body is behavior.
How the "embryo within us" is not a past that is past, but the actuality of mind and body within us that brings about and sustains our body for a lifetime
Click HERE to Sign up for the course.