Live Virtual Workshop- Anthropology of Birth with Robbie Davis-Floyd, PhD
June 30 @ 2:00 PM

-

4:00 PM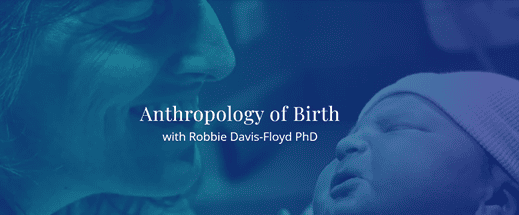 Live Virtual Workshop- Anthropology of Birth with Robbie Davis-Floyd, PhD
Class Five – Intuition as Authoritative Knowledge in Midwifery
This is week 5 of a 6 week series, participants can join at any time, recordings of previous weeks sessions are available in the course page.
Thursday, June 30, 2:00-4:00pm EDT
An overview of learning authoritative knowledge and intuition in the birth process.
In this class you will learn:
A definition of authoritative knowledge as theoretical framework for anthropological analysis of childbirth in various cultures.
About using intuition as authoritative knowledge
How midwives and mothers use intuition
The relevance for birth practitioners, childbirth educators and pre and perinatal psychologists.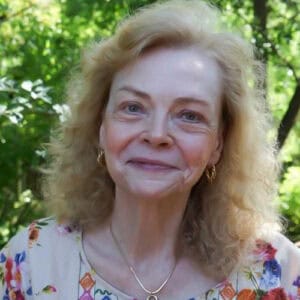 Robbie Davis-Floyd PhD, Adjunct Professor, Dept. of Anthropology, Rice University, and Fellow of the Society for Applied Anthropology, is a well-known medical anthropologist, international speaker and researcher in transformational models in childbirth, midwifery, obstetrics, and reproduction. She is author of over 80 journal articles and 24 encyclopedia articles, and of Birth as an American Rite of Passage (2003) and Ways of Knowing about Birth (2018); co-author of From Doctor to Healer: The Transformative Journey and The Power of Ritual (2016); and lead or co-editor of 15 volumes, the latest of which are Birth in Eight Cultures (2019); Birthing Models on the Human Rights Frontier: Speaking Truth to Power (2021); Sustainable Birth in Disruptive Times (2021); and the solo-edited Birthing Techno-Sapiens: Human-Technology Co-Evolution and the Future of Reproduction (2021). In process is a 3-volume anthology on The Anthropology of Obstetrics and Obstetricians: The Practice, Maintenance, and Reproduction of a Biomedical Profession, co-edited with perinatologist Ashish Premukar, and a co-edited Special Issue of Frontiers in Sociology on "The Global Impact of COVID-19 on Maternity Care Practices."