APPPAH Live! Exploring Birth Psychology – Communication within the Womb, Birth and Postpartum with Myrna Martin
May 9 @ 12:00 PM

-

1:00 PM
Communication within the Womb, Birth and Postpartum          
This down to earth, very practical presentation will delineate communication processes for parents to reach into the womb to their babies, that can also be utilized to help settle and create a continuum of love and safety during and after birth. Welcoming practices at conception/discovery and birth are vital for the conceptus, embryo, fetus and newborn.   Tapping games, music and other sounds, tastes, visual cues, smells, and movements appropriate to this continuum will all be outlined.  This will build on the timeline of development of the stages of the babies' senses in the womb, and after birth.  Tips for the parents in creating a resonant field for the baby to grow in, within and without the womb will be shared.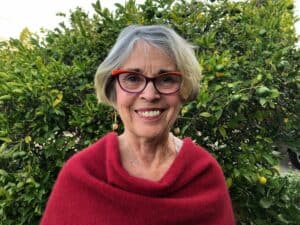 Myrna Martin, RN, MN, RCC, RCST
Myrna is a teacher and clinician in Prenatal and Perinatal Health and Psychology. She has been working with people therapeutically as a nurse, family therapist and psychotherapist for 45 years. Myrna practices early trauma resolution work with babies, young children and their families, as well as adults. This work is focused on developing secure attachment relationships and healing disruptions in attachment, such as prematurity, low birth weight, hospitalizations, adoption, postpartum depression and other mis attunements.  Myrna was awarded the 2019 Lifetime Achievement Award in Prenatal and Perinatal Psychology by APPPAH (Association of Prenatal and Perinatal Psychology and Health). Myrna is a graduate of the University of Calgary Family Systems Nursing Program (MN) and has trained extensively in early trauma resolution work. She is an accredited teacher of Integrative Body Psychotherapy, Biodynamic Craniosacral Therapy and a Registered Clinical Counsellor in British Columbia. She was Director of Nelson and Area Mental Health Services for many years. Since 2001 Myrna has been in private practice. She teaches a professional training in pre and perinatal /attachment therapy internationally and has produced a video series of this training, "Healing Early Developmental Trauma" which is spreading knowledge of the primal period and its impact around the world.
Register for APPPAH Live  To attend this event, please Register to receive the APPPAH Live: Exploring Birth Psychology email notices. This is a free one-time registration and then you will receive weekly emails of our sessions with links to join on zoom for free. The APPPAH Live Library of recordings is available to view anytime for APPPAH members at the premier membership level. Become a member here.
Zoom LinkYou can use this link to join us live on Monday, May 9th