Live Virtual Lecture Series: Acts of the Soul: Embryology and Birth Psychology with Jaap van der Wal
December 7, 2021 @ 12:00 PM

-

1:00 PM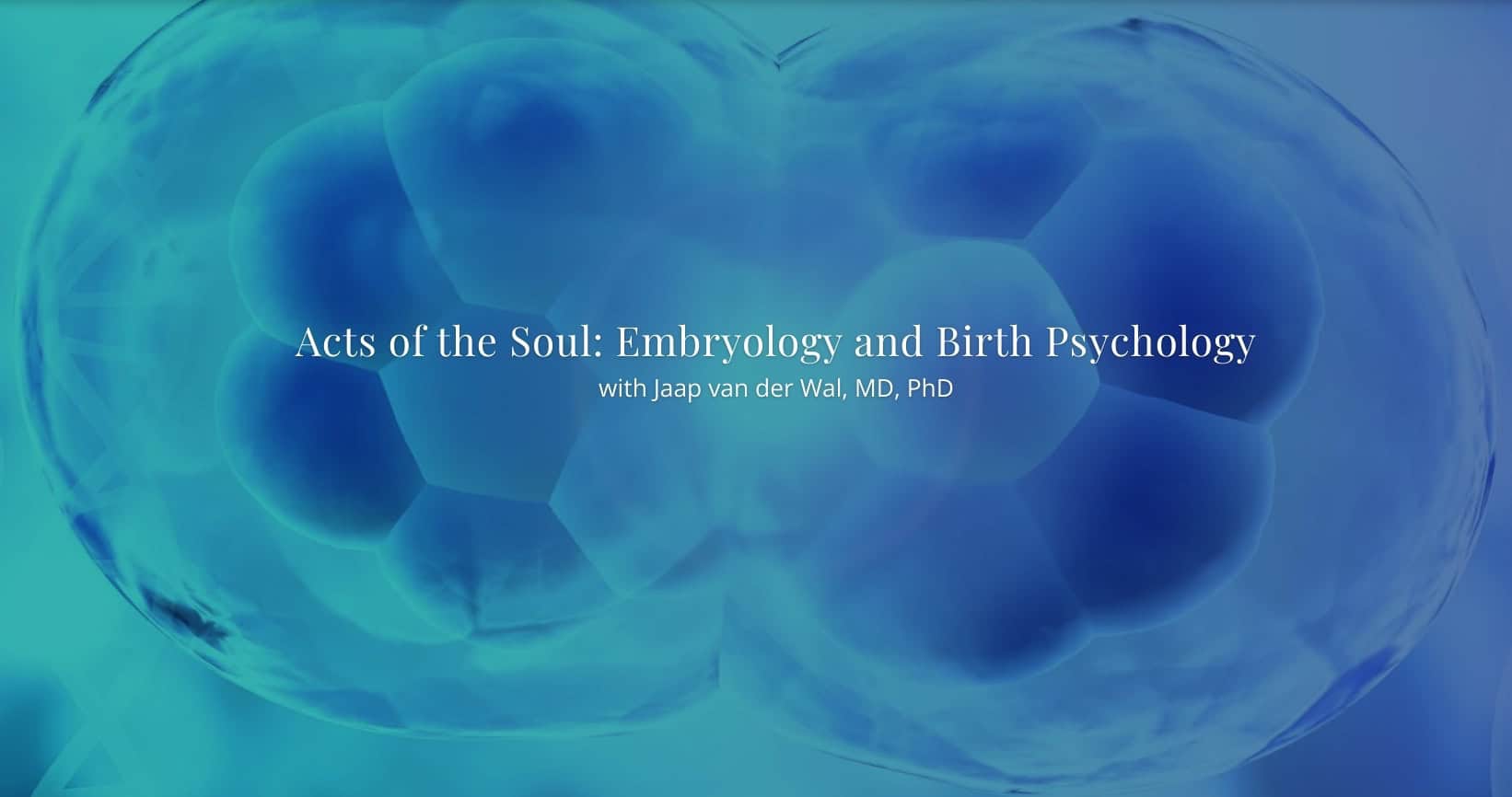 SESSION TWO: Learn from this legendary embryology teacher live and online!
Jaap received a PhD for a dissertation on human proprioception (sense of posture and locomotion) and this prompted his main interest in the development of the human embryo along with evolution and genetics, and all that in context with the image of man and philosophy of science. He is an 'embryologist on the search for spirit.'   Dr. van der Wal has  published many articles on these subjects and was co-editor of the report 'Is there future in our DNA?' (1993) and  'And then there was DNA' (1999).
3-part lecture series at Noon eastern
Tues, November 9
Tues December 7 
Tues, January 18, 2022
In this second session you will explore:
The delusion that profoundly prevents us from thinking about ourselves as beings of mind and body: the idea that we begin as a fertilized egg. Nothing could be further from the truth.
How our body is not a product of a millionfold multiplication of cells, our body is the wholeness of the organism that we are from the beginning on. We do not "begin" as a cell, therefore, but as a single-celled organism, the zygote.
How the placenta, which we need in some form for nine months to exist in a womb, is not an added dimension but is an inseparable part of our pre-born physicality.
How the interaction, the relationship between our so-called peripheral body and our so-called central "actual" body determines how we can exist in the pre-birth life.
That birth, therefore, is not a child emerging from the mother's womb but a child dying to de-velop ('unwind') and release itself from its own existence. There is at birth a corps, our placenta, our shroud. We are born of ourselves and that is different from being born of one's mother. Our children come through us, not from us (Kahlil Gibran).
Click Here to sign up for the course!