Live Virtual Workshop- Anthropology of Birth with Robbie Davis-Floyd, PhD
November 18 @ 2:00 PM

-

4:00 PM
Live Virtual Workshop- Anthropology of Birth with Robbie Davis-Floyd, PhD
Class Six – Birth Models that Work: Standing the Test of Time
This is week 6 of a 6 week series, participants can join at any time, recordings of previous weeks sessions are available in the course page.
Friday, November 18 2022 2:00-4:00pm EST
In this session you will review birth models that work in Midwifery. You will explore how to identify and describe optimal birth models:
Much social science and midwifery literature heavily critiques the obstetric treatment of birth. Taking a more positive and constructive approach, this presentation describes what co-editors Robbie Davis-Floyd of the US, Lesley Barclay of Australia, Betty-Anne Daviss of Canada, and Jan Tritten of the US call "birth models that work"—a phrase we used as the title of our 2009 collection, and that includes models of both education and practice. This talk first presents the criteria we have developed to identify and characterize "birth models that work" and then proceeds to identify and describe a number of such optimal birth models from countries as diverse as Canada, the US, the UK, the Netherlands, Australia, New Zealand, Japan, Mexico, Brazil, the Philippines, and Samoa. Updates on how these models have stood the test of time—or not—will be included.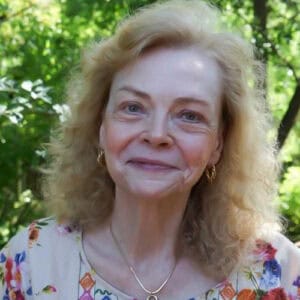 Robbie Davis-Floyd PhD, Adjunct Professor, Dept. of Anthropology, Rice University, and Fellow of the Society for Applied Anthropology, is a well-known medical anthropologist, international speaker and researcher in transformational models in childbirth, midwifery, obstetrics, and reproduction. She is author of over 80 journal articles and 24 encyclopedia articles, and of Birth as an American Rite of Passage (2003) and Ways of Knowing about Birth (2018); co-author of From Doctor to Healer: The Transformative Journey and The Power of Ritual (2016); and lead or co-editor of 15 volumes, the latest of which are Birth in Eight Cultures (2019); Birthing Models on the Human Rights Frontier: Speaking Truth to Power (2021); Sustainable Birth in Disruptive Times (2021); and the solo-edited Birthing Techno-Sapiens: Human-Technology Co-Evolution and the Future of Reproduction (2021). In process is a 3-volume anthology on The Anthropology of Obstetrics and Obstetricians: The Practice, Maintenance, and Reproduction of a Biomedical Profession, co-edited with perinatologist Ashish Premukar, and a co-edited Special Issue of Frontiers in Sociology on "The Global Impact of COVID-19 on Maternity Care Practices."