Monday LIVE: Black Heartbeat Series: Holding Space for Pregnancy and Infant Loss with Nneka Hall & Naima Bond
August 16, 2021 @ 12:00 PM

-

1:00 PM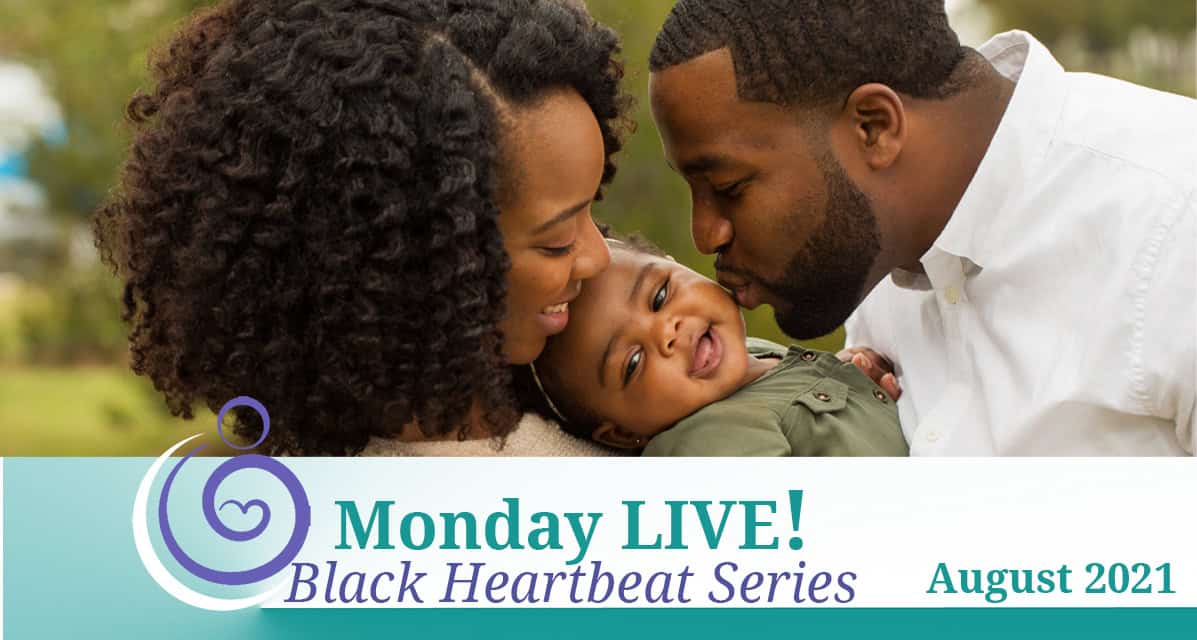 Join APPPAH Mondays in August to celebrate the Black Heartbeat Series. The Black Heartbeat series steps into the world of the BIPOC community. Each week we will hear from black maternal health leaders and birth workers, who are devoted to shifting the narrative and implementing long-lasting change in the Black community. We look forward to you joining us as we explore the history of black maternal health, the maternal health challenges they face, their resilience and how we can continue to raise awareness and effectively support this community. 
Holding Space for Pregnancy and Infant Loss
More information coming soon!
Nneka Hall
Nneka Hall is a mother, Doula, Postpartum Care Specialist, International Bereavement Specialist, Uterine Health Coach, Nominated Changemaker and much more
She is a whole woman advocate who provides in person and virtual support to women through any life phase. She is a Pregnancy and Infant Loss Awareness Advocate with a primary focus on infant and maternal mortality within the African American Community. In 2014 she founded Quietly United in Loss Together (QUILT) Campaign which is a Pregnancy And Infant Loss Awareness campaign designed to raise awareness of all types of loss from conception through a child's first two years of life, teach healthy fertility through womb health education, provide support to families who suffer these losses and provide support for memory programs so they won't close due to inability to afford supplies.
Nneka founded Mother Ruth's Kitchen, a kitchen table community project and the Mother IS Supreme Postpartum Care. Nneka was appointed to the Racial Inequities in Maternal Mortality Commission. And is on the Board of the Perinatal-Neonatal Quality Improvement Network of Massachusetts, Partners in Contraceptive Choice and Knowledge, and National Maternal Health Research Network. In addition, she has received multiple "Advocate of the Year" Awards
Nneka presents on Black Maternal / Fetal Health and Postpartum Depression at conferences and summits around the United States.
Naima Bond
Naima has been serving children and families for over 25 years in the area of early childhood and disabilities. She has recently shifted her focus to supporting mothers through the birthing process. She is a certified Birth Doula with the Matron and is also going through her DONA certification. She has been associated with Calm Birth and completed the program in 2017 and then became a Calm Birth teacher trainer in 2019. Naima was brought up with meditation as a child. She learned about Calm Birth through APPPAH and knew it was a practice she wanted to include in her birth business. She resides in Atlanta, Georgia with her sons Mashante and LaParish. www.oyabirthandwellness.com
To attend this event, please Register to receive the Monday LIVE: Exploring Birth Psychology email notices. This is a free one-time registration and then you will receive weekly emails of our Monday LIVE sessions with links to join on zoom for free. The Monday LIVE Library is available to view anytime for APPPAH members at the premier membership level. Become a member here.
Zoom LINK: You can use this link to join us live on Zoom on Monday August 16th.