Week 4 – The Bond – Panel Discussion
March 30 @ 12:00 PM

-

1:00 PM
Please join our month long Film Festival in celebration of Birth Psychology Month throughout March 2022.
We will have live viewing of the films on Mondays followed by a 48-hour viewing window for the recording. Panel discussion live viewings are on Wednesdays at noon followed by a 48-hour viewing window for the recording.
Wednesday, March 30, 12:00 pm EST will be the Panel discussion for the film:
The Bond
THE BOND, a 45 minute documentary, is designed for expectant parents. Thanks to APPPAH and IN UTERO, this film brings together top experts from across the globe and the experiences of pregnant women and their partners to gently weave a narrative of excitement, drama and hard science.  For the first time, a film delivers simple and clear answers on how to approach what is without question the most important time in all of our lives.
Panel Members will include:

Kathleen Gyllenhaal, Director

Kathleen grew up in Hawaii watching movies and knew from an early age that she wanted to be a filmmaker. After teaching film production for nearly ten years at UC-Boulder and Vassar College, Kathleen left her tenured position so she could write and direct full-time. Working in both documentary and narrative forms, Kathleen's work explores themes of motherhood, multiculturalism, freedom, and social change. She is the writer/director of IN UTERO, an award-winning feature-length documentary that explores how emotional traumas endured by pregnant mothers can cause lifelong complications in their children. She most recently directed THE BOND, a one-hour documentary about the longterm impact of mother/infant attunement. Currently, Kathleen is developing the series BAD BEHAVIOR, based on the book by Mary Gaitskill. Kathleen lives in Los Angeles with her husband and son, two dogs and cat — and the family of wild peacocks that lives in the neighborhood.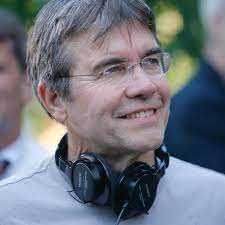 Stephen Gyllenhaal, Producer

Film and television director, writer and producer. His feature directing credits include Paris Trout, for which he received a Director's Guild of America Award for Outstanding Directorial Achievement in Dramatic Specials, as well as the theatrical films Waterland, A Dangerous Woman, Losing Isaiah and Homegrown. In 2012, he received a DGA nomination for Outstanding Directorial Achievement in Movies for Television for Girl Fight. He co-wrote and directed the indie film Grassroots, which made its theatrical debut in Summer 2012, and he recently directed the indie film So B. It, based on the best-selling young adult novel. He directed the Peabody award-winning dramatic series "Rectify" for the Sundance Channel, "Billions" for Showtime, and "Bosch" for Amazon. His producing credits include the TV movies Living with the Dead, The Patron Saint of Liars, A Shattered Mind, and the feature documentary IN UTERO. Stephen is a regular contributor to the Huffington Post and Thrive Global. For more information, feel free to check out Stephen's website.
Raylene Phillips, MD, IBCLC, Film Contributor

After raising three children as a stay-at-home mother, Dr. Phillips received a Masters degree in Developmental Psychology, became NIDCAP Certified as an Preterm Infant Developmental Specialist, and then attended medical school at University of California, Davis. She completed her Pediatric Residency and Neonatology Fellowship at Loma Linda University Children's Hospital in Loma Linda, CA and is currently an attending neonatologist in the NICU at the same hospital as well as Medical Director of Neonatal Services and Pediatric Department Chair at Loma Linda University Medical Center-Murrieta in Murrieta, CA. Dr. Phillips is an International Board Certified Lactation Consultant and is a Fellow of the Academy of Breastfeeding Medicine. She will be the 2021 President of the Association for Prenatal and Perinatal Psychology and Health. Her primary areas of interest, research, and publications are mother-infant bonding & attachment, breastfeeding education & support, and Neuroprotective Family-Centered Developmental Care of hospitalized infants.
Michael Trout, Bonding and Attachment Psychologist
Michael Trout completed both his undergraduate studies in philosophy and his graduate studies in psychology in Michigan.  He completed his specialized training in infant psychiatry at the Child Development Project, University of Michigan School of Medicine, under Prof. Selma Fraiberg.
In the mental health field since 1968, and in private practice since 1979, Mr. Trout directs an institute engaged in research, clinical practice and clinical training related to problems of attachment.  He was the founding president of the Michigan Association for Infant Mental Health and the International Association for Infant Mental Health, was on the charter Editorial Board of the Infant Mental Health Journal, served as Vice-President for the United States for the World Association for Infant Mental Health, and served on the Professional Advisory Council, the Board of Directors and as Editor of the Newsletter for APPPAH–Association of Prenatal and Perinatal Psychology and Health.
In addition to publishing a number of book chapters and journal articles–as well as the 2005 book, co-authored with a foster/adopt mother, The Jonathon Letters, and the 2008 Baby Verses: The Narrative Poetry of Infants and Toddlers–Mr. Trout has produced 16 documentary films that are in use in universities and clinics around the world, including five films on the unique perspective of babies on divorce, adoption, loss, domestic violence and parental incarceration.  His meditation CD for foster and adoptive parents is entitled The Hope-Filled Parent.  He co-authored See Me as A Person: Creating Therapeutic Relationships with Patients and their families, with Mary Koloroutis.  His final book, This Hallowed Ground:  Four Decades in Infant Mental Health, was published as an audiobook in 2019; the print edition will be released by Cambridge Scholars in late 2021. Mr. Trout won the Selma Fraiberg Award in 1984, for "…significant contributions to the needs of infants and their families", and a Lifetime Achievement Award by ATTACh, "for his decades of work with children of loss and trauma".
The most important part of Mr. Trout's work was always in the quiet private practice where he saw families and children of all ages every week.  After 46 years, he retired in the summer of 2014.