Week 2 – Milky Way – Panel Discussion
March 16 @ 12:00 PM

-

1:00 PM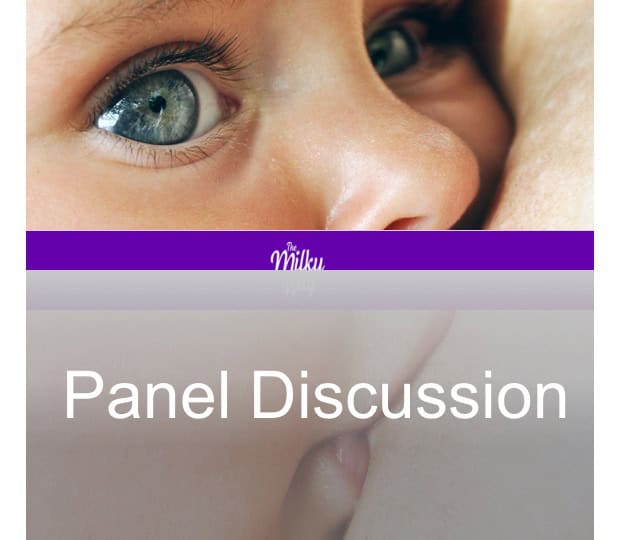 Please join our month long Film Festival in celebration of Birth Psychology Month throughout March 2022.
We will have live viewing of the films on Mondays followed by a 48-hour viewing window for the recording. Panel discussion live viewings are on Wednesdays at noon followed by a 48-hour viewing window for the recording.
Wednesday, March 16, 12:00 pm EST is the  Panel discussion for the beloved film, The Milky Way
The Milky Way is a documentary exposé about breastfeeding in the United States. We show how women can reclaim their birthright and restore the nursing mother archetype. More than a breastfeeding promotion film, this is a film by, for, and about women. It is about the knowledge that inherently resides in every woman, how to access that knowledge and how to trust what we already know. It is a film that inspires women to say, "I can do that! I want to do that!"
Chantal Molnar, RN, IBCLC, Producer

Chantal Molnar, RN, IBCLC, worked at University of California, Irvine Medical Center for over 20 years. During those years she saw how damaging medical practices are to breastfeeding, and realized how drastically the culture must change in order for more moms to succeed. She holds a master's degree in human development.
Jennifer Davidson, RN, IBCLC, Producer

Jennifer Davidson, RN, IBCLC, is a pediatric nurse and lactation consultant at the progressive pediatric practice of Dr. Jay Gordon MD in Santa Monica, CA. After years of working with mothers and babies Jennifer recognized a consistent need to provide her clients with essential tools to enable them to trust their bodies, trust their babies, and trust themselves, especially during the early days of new motherhood.
Raylene Phillips, MD, MA, IBCLC, FABM, FAAP
After raising three children as a stay-at-home mother, Dr. Phillips received a Masters degree in Developmental Psychology, became NIDCAP Certified as an Preterm Infant Developmental Specialist, and then attended medical school at University of California, Davis. She completed her Pediatric Residency and Neonatology Fellowship at Loma Linda University Children's Hospital in Loma Linda, CA and is currently an attending neonatologist in the NICU at the same hospital as well as Medical Director of Neonatal Services and Pediatric Department Chair at Loma Linda University Medical Center-Murrieta in Murrieta, CA. Dr. Phillips is an International Board Certified Lactation Consultant and is a Fellow of the Academy of Breastfeeding Medicine. She will be the 2021 President of the Association for Prenatal and Perinatal Psychology and Health. Her primary areas of interest, research, and publications are mother-infant bonding & attachment, breastfeeding education & support, and Neuroprotective Family-Centered Developmental Care of hospitalized infants.